Covid-19 Guidelines
Locality is committed to taking action to minimise the risk of transmission of Covid-19. Our safeguarding policies and protocols set out responsibilities to all parties to allow a safe production to go ahead.
Location Recces
Preferable and if possible the property owner should conduct a tour via video link.
Ask Locality for guidance on this.
If a person needs to enter your property you should observe social distancing and stay 2m apart.
Property owner to:
Ask visitors to remove shoes or cover them with disposable overshoes.
Provide hand washing facilities with soap, running water, paper towels and a bin with liner to dispose of paper towels safely.
If you do not have paper towels, provide a towel for each visitor and ask them to place it in a bin with a liner after use. Wash towel(s) upon their departure but wear gloves whilst handling the towel(s).
Wear a face mask or visor whilst visitors are present.
Do not provide refreshments to the visitor
Wash hands before and after visit.
Wipe down any surfaces the visitor may have touched with disinfectant: handles, doorbell, shiny surfaces, etc
Protocol for visiting Location Scout:
Do not recce if feeling unwell or have Covid-19 symptoms.
Avoid using public transport / use your own transportation.
Wear a face mask or visor at all times.
Remove shoes when entering homes or wear disposable overshoes.
Wash hands upon entering - use paper towels and dispose in a bin with a liner
Put plastic gloves on both hands. Wash hands again whilst wearing gloves.
Bring your own water / food. Do not ask Owner to provide refreshments.
Bring own PPE: Face mask to certified standard FFP3 (N99) or FFP2 (N95) + Gloves for both hands + Disposable shoe covers (bring several of each item)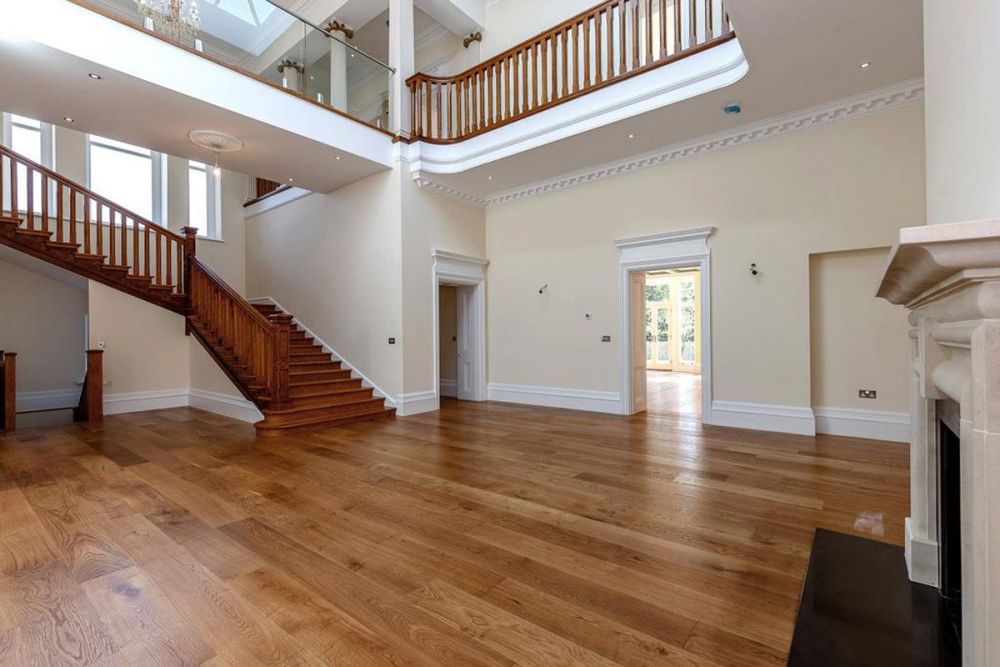 HOW PROPERTY OWNER SHOULD PREPARE FOR FILMING
Inform Locality if any persons within the property have experienced Covid-19 symptoms within the last 10 days.
Any personal items or valuable items to be removed from the rooms being used.
Signage to be placed on rooms that are NOT to be used.
Soft furnishing such as cushions or rugs should be removed or able to be cleaned.
Make at least one bathroom with running water available for the crew.
Crew will need WiFi connection will be needed, preferably with direct connection to the ethernet.
Consider that each department and each actor will need an area for themselves. Therefore areas such as bedrooms, garages or places to erect a tent may be requested.
Crew will need access to electricity/plug sockets. Take meter readings before and after.
Inform Locality if cleaning products cannot be used or may damage items.
FILMING ON LOCATION - THE 'NEW NORMAL'


Until lockdown is over it is hard to see how drama can be filmed with no more than two actors on set. However, advertising and promo productions are developing scripts and ideas that do work within the Government guidelines. These are likely to be our only customers for a while.
Locality has been part of many online forums to devise how filming can take place on location whilst adhering to the Government's guidelines. There is a 'New Normal' that changes how film crews work. Each company should have its own protocol and provide you with a risk assessment and method statement as to how the crew must behave whilst on location.
These are the minimum points that we at Locality feel the production should take:
COVID SUPERVISOR
New role to enforce the health and safety precautions. To:
Oversee the cleaning of the location before and after the crew arrive.
Make sure that crew members are socially distancing and wearing masks/visors.
Take and record the temperature of crew members on entry and every three hours.
Clean surfaces of location with high usage such as handles, doorknobs, light switches etc with disinfectant throughout the day.
Monitor the entry and exit points so location is not overcrowded and 2m distancing is observed.
Fill-in checklist throughout days and complete Locality's Sign Off sheet.
CLEANING
Running water must be available on location. If no mains water available the production will supply freestanding units for hand washing.
Each room accessed to be cleaned upon entry and departure. See Cleaning Protocols.
LESS PEOPLE ON SITE
Limit persons entering property so that 2m distancing is abided.
Remote Shoot Village set up via a live workstream platform such as ZOOM.
Clients/agency and Heads of Departments (HOD's) work remotely thus minimalizing persons on location.
Stagger crew times: Props/art dept, then lighting, then camera. Repeat upon departure.
PPE
Ensure everyone entering the property wears face masks or visors / gloves / shoe covers.
TRANSPORT
Crew to arrive by private car or taxi company with a clear H&S policy.
KIT
All equipment and props pre-cleaned.
Deliveries met outside the location and disinfected before entry.
No sharing equipment between departments. Only allocated members of crew/HOD are authorised to handle their own kit at ALL times.
FOOD
Packed lunches provided in individual containers.
Crew to have their own named water bottles. No plastic bottles on set.
Drinking water provided on location.
Area for crew to eat in observing social distancing.
GREENROOMS
Each department and each actor will need an area for themselves. 2m distancing observed.
TOILETS
Regularly cleaned
Paper towels or hand dryers provided for the crew. Double bagged bins provided.
SECURITY
Production to supply security on any open doors.
Security can be used to monitor the entry and exit points so location is not overcrowded and 2m distancing is observed.
RUBBISH REMOVAL
Bins provided by production on site. Recycling , Used PPE and General waste Recycling: to be disposed of at a recycling station.
General Waste: to be disposed of by a reputable waste collection company.
Used PPE: double bagged and clearly labelled and DATED After 72 hours bags can be disposed of with the general waste.
CLEANING PROTOCOL

FURNITURE
Wipe down surfaces with disinfectant. Soft furnishings removed wear possible and washed. Otherwise spray with disinfectant that will not cause damage.
FLOORS / SKIRTING BOARDS
Hoover or sweep to remove organic matter.
Mop with disinfectant or bleach solution. (check with Property owner whether bleach can be used)
FITTINGS / LIGHT SWITCHES / HANDLES
Clean with disinfectant every hour.
LARGE AREAS
Disinfectant fogging machines / mist sanitisers may be used.
DISINFECTANT CLEANER: Use a product that claims to kill 99.9% of bacteria and viruses, and ensure you leave it to work on a hard surface for at least one minute but preferably three minutes.
SOAP: Liquid hand soap, a bar of soap or washing up liquid.
MIST SANITISER: acts fast to kill a huge range of viruses and bacteria over large areas and provides long lasting residual action. Should be non-toxic and non-staining so can be used on a wide range of surfaces without risk of damage
ALCOHOL SOLUTIONS: must have a minimum alcohol content of 70% to eliminate the virus. BLEACH: four teaspoons bleach to 1 litre of water.

STEAM: Can be used when machine washing is not permitted.
WASHING MACHINE: Coronavirus will not survive a normal household wash with detergent. For extra caution add disinfectant to the wash if you wish.