Celebrating Women Location Managers
Words by Emma Plimmer, Founder Locality.
This International Women's Day Locality wants to celebrate the achievement of women within the location department: the Location Managers, Supervising Location Managers, Location Scouts, Unit Managers and Researchers we love to work with!
Ladies you make up just under 25% of the location department in the UK. That's a lot better than it was 20 years ago, but why is this figure not higher and what experiences have other women had?
Locality was curious to investigate and talked to some matriarchs of the location world to hear their thoughts.
Experiences of being a Location Manager
It seems most of us find their way into locations by accident, trying a myriad of other jobs within the creative industry until happening upon this fantastic job, the Location Manager! A job that makes use of multi-tasking; great communicators; problem solvers; diplomatic genius - these are characteristics that many women have in abundance. A job that allows us to get our creative juices flowing, demonstrating our great eye for detail and ability to interpret the director's vision.
But with no exception each of the brilliant location managers we spoke to have endured sexism, bullying, lecherous remarks and being overlooked for jobs. This is not unique to the location department or the film industry but that doesn't diminish the requisite to develop thick skin to get by.
There is something 'lonely' about a location manager. Not feeling part of the crew, the constant dashing around, do this, don't do that, park here not there, please don't drill into the Grade 1 listed masonry…Does this affect women more than men?
We heard that vulnerability is definitely an issue for women in the locations department. Whilst scouting we have to knock on strangers doors, walk alone around dodgy estates and empty roads. We often are the first on site, opening up in the dark, waiting alone in a field in the middle of nowhere.
The wonderful Camilla Stephenson gives great advice:
"Only do what you what you feel safe doing. If the hairs are standing up on the back of you neck, get out!"
Make sure that people know where you are. If you are going out of phone range, ring the office and tell them where you are going and what time you are going to be able to let them know you are back in touch with the world.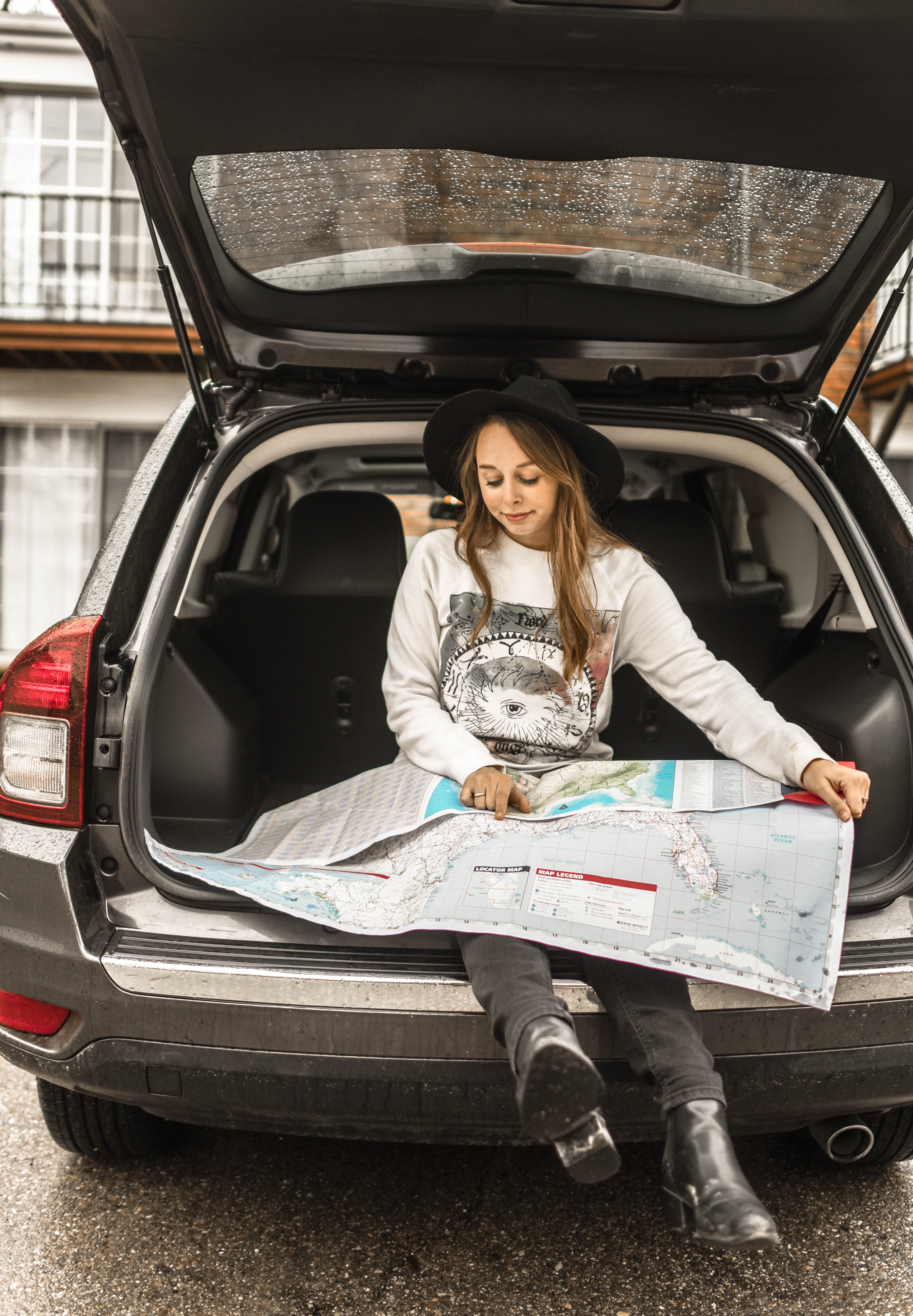 One of our contributors, Helene Lenszner addressed, "It's often difficult to juggle this always exacting and often demanding industry with nurturing a family, caring for parents."
The long 'stupid hours' can bite, whilst this is not a problem exclusive to women, women generally carry more expectations to multi-task their family and work-life , this causes 'guilt' when not being with loved ones when sick, missing out on family events, the heart wrench of not reading your child a bedtime story or watching their school play.
A couple of decades ago the location world was very male dominated and the older generation of female location managers' who worked their way up to HoD's when it was 'that bit harder and slower to do so' are keen to encourage more women in location and nurture 'the wonderfully confident, able younger women currently rising up through the ranks'.
Having more women Head of Departments can be invaluable to advise how a woman could deal with 'certain' situations, acknowledge the health concerns of women and schedule around family commitments especially during pregnancy.
Rewards of being a Location Manager
So why do we do this crazy job? maybe because like Jane Soans says 'the great satisfaction you have when you've contributed artistically to a story being told on the big screen. It's all about suspending disbelief and ensuring that the location does not pull the audience's focus".
Jane says "Its wonderful watching the finished project at the cast and crew showing - and remembering all the locations that were managed with all the hurdles that had to be jumped in order that the Director, actors and film crew can have an open 'playground' to take over and create magic."
Jane continues " It's hugely rewarding seeing the success of people with whom I have worked'.
Camilla Stephenson says because of the "wonderful times, closing London Bridges and being able to stand in the middle of the bridge feeling like you own the capital is one of those great moments."
According to research in 2017, films with at least one female director employed greater percentages of women working as writers, editors, cinematographers, and composers than films with exclusively male directors*. Whilst there aren't any figures for the location department we suspect the same results would be replicated. The women in the industry are champions for other women.
Locality is always in awe of the incredible work by the women in our industry and here are just a few of the films they have worked on, not surprisingly they feature strong female leads!
Elizabeth (Sue Quinn)
Emma (Helene Lenszner)
Tomb Raider (Charlotte Wright)
Film Stars Don't Die in Liverpool (Jane Soans)
Bridget Jones's Baby (Camilla Stephenson)
BTW Locality was founded by Emma Plimmer and 70% of our staff are women!
* Lauzen, Martha. "The Celluloid Ceiling: Behind-the-Scenes Employment of Women on the Top 100, 250, and 500 Films of 2017" Center for the Study of Women in Television and Film. https://wftv.org.uk/resources/the-celluloid-ceiling-2/
Back to blogs
Get in touch
If you'd like to find out more about how Locality can help you find the perfect location for your next project or event please send us a message.